Regular price
€37,00
Sale price
€30,00
Unit price
per
Sale
Sold out
CBD oil extracted from the hemp plant, Full Spectrum so that the different cannabinoids present in legal cannabis work in synergy and multiply the benefits of CBD.
This CBD oil formula is combined with an organic coconut oil and also contains terpenes, proteins, vitamins and all the other components naturally present in hemp.
Its concentration of 2000 MG of CBD will allow you to enjoy an excellent experience while acting positively on your well-being, whether you suffer from insomnia, digestive disorders or anxiety.
Ingredients: pure CBD/CBG/CBN/CBC coconut oil, naturally extracted Full Spectrum with THC < 0.2%
CBD: 20%
sugarfree

organic hemp
THC: <0.2%
organic and GMO free


10 ML bottle with dropper
Remember: CBD oil is not recommended for pregnant or lactating women. Likewise, we remind you that it is not a medicine nor is it intended to act as a treatment for certain pathologies.
Certificados

Cultivada por pequeños agricultores europeos de manera sostenible y ecológica. Llevadas a su grado óptimo de maduración y secado para un posterior curado y envasadas al vacío para su mejor conservación.
Envíos

At CBD a casa , your well-being is our top priority and your satisfaction, our goal. To make it easy for you to access the superior quality of our CBD products, we offer you unbeatable prices and fast shipping (24-96 hours).

In addition, we want you to save even more: we offer you free shipping in Spain for purchases over €65 and in Europe if your purchase exceeds €100. Our commitment is to allow you to buy quality CBD online, from any corner of Spain and Europe, at an even more competitive price.

Your path to well-being has never been so accessible and fast!

Our offer has almost no operating margins, since it seeks to maximize the economic price directly with each promotion. We ship once a day, Monday through Friday , to further optimize quality and costs. However, we want to reward your loyalty and for this reason, we are willing to invest in you if you invest in us.

We have opted for a model that serves the entire sector, with high-quality products at the best price. If you can think of a way to promote us, collaborate or have any ideas, please CONTACT US!

😎 Shall we tell you our secret? Full transparency with you.
Compromiso y devoluciones

CBDACASA.ES works rigorously with high quality standards, for the satisfaction of our users.

Therefore, as a user and consumer, you have 14 calendar days - from the day the order is received - to withdraw from the contract entered into between us and request the return of the ordered products; After this period, returns will not be accepted.

To return an order, please contact us through the contact page, with the order number informing of your decision to withdraw and, once you have received a confirmation email from CBDACASA.ES , you can return the products to the indicated address.

The items must be returned, under the responsibility of the user, new and in the conditions in which they were delivered, without having opened the package. The user must keep the receipt as proof of shipment.

Once the integrity of the returned product has been verified, we will proceed to refund the amount of the order, to the user's bank account, within a maximum period of 7 days.
Compartir el producto 💌
View full details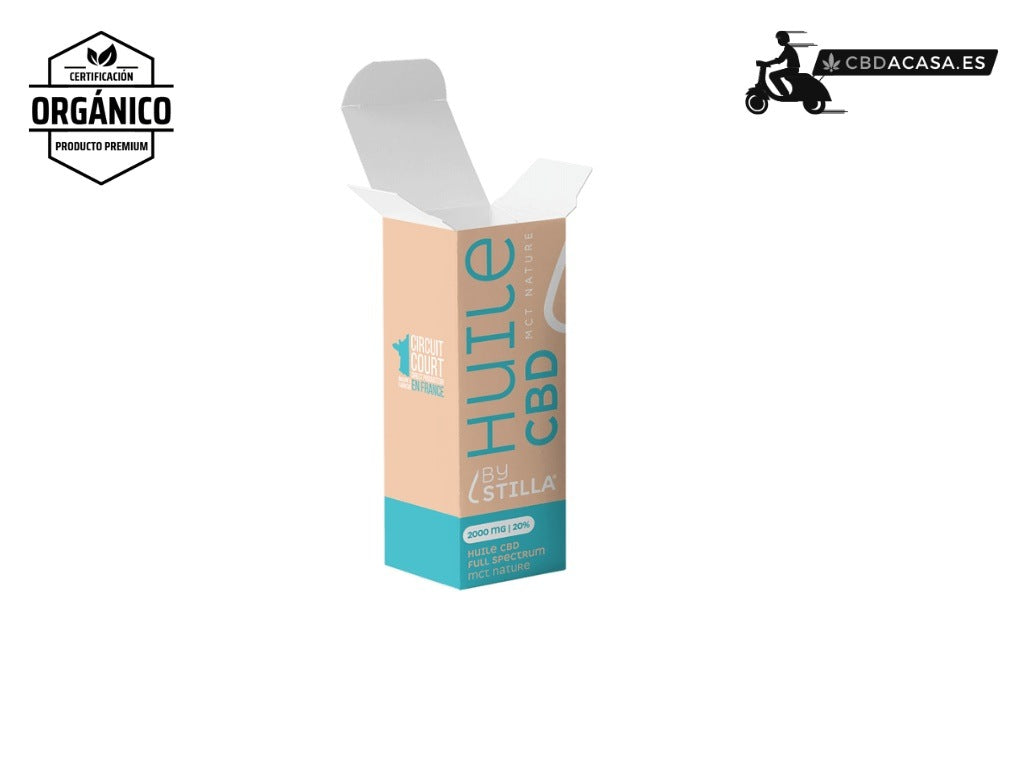 Si ves un Tiempo, es que es una OFERTA FLASH
🏷 Corre porque las ofertas vuelan. (Ofertas Flash Telegram)
La razón de los precios es porque negociamos grandes cantidades, pero un stock pequeño se pone a disposición de ventas minoristas. 
Recuerda: Según los estudios, el CBD es un producto seguro, no adictivo, no tiene efectos secundarios graves y sus propiedades terapéuticas son reales según el informe redactado por Organización Mundial de Salud. Sin embargo, la nueva regulación obliga a CBDaCasa a advertir que sus productos no son aptos para el consumo humano. Si quieres aprender más, visita nuestro blog cbdacasa.online
Envíos a partir de 65€ gratis a España (península)

CBDacasa financia el envío de CBD a domicilio, para todos los pedidos superiores a 65€ en España y 100€ Europa. 

Optimizando costes y calidad de los envíos, realizamos uno por día, de lunes a viernes.

Certificado producto Orgánico

Cultivada por pequeños agricultores de manera sostenible y ecológica. Llevadas a su grado óptimo de maduración y secado para un posterior curado y envasadas al vacío para su mejor conservación.
¿Tienes dudas sobre los aceites CBD?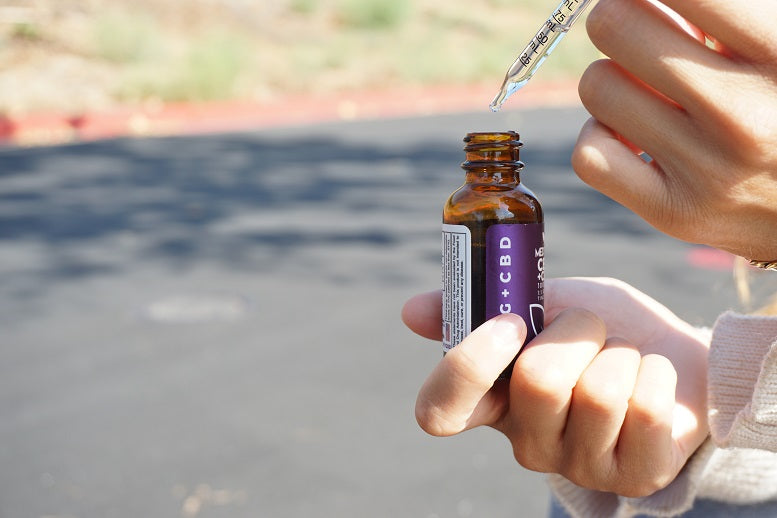 CBD no es psicoactivo

A diferencia del THC (tetrahidrocannabinol), que es el principal componente psicoactivo del cannabis, el CBD no produce sensación de euforia o "colocón". Esto se debe a que el CBD y el THC actúan de manera diferente en nuestro sistema endocannabinoide.
¿Puedo dar aceite de CBD a mis mascotas?

Al igual que los humanos, los perros y gatos también tienen un sistema endocannabinoide, lo que significa que pueden beneficiarse de los productos de CBD. Algunos dueños de mascotas utilizan el CBD para ayudar a sus animales con la ansiedad, el dolor y otras afecciones.
El CBD se encuentra en las semillas de cáñamo y de marihuana

Las flores de CBD son simplemente cogollos de cannabis ricos en cannabidiol que se cosechan de una variedad de cannabis legal. Esto significa, por tanto, que la variedad ha sido especialmente seleccionada por su riqueza en CBD y la práctica ausencia de THC (<0,2%). 

Una vez que se ha alcanzado el ciclo de floración y las flores de CBD han alcanzado la madurez, se cosechan, luego se secan y finalmente se envasan para que te las puedan enviar. 

El interés de las flores de CBD radica en que están recubiertas de tricomas, pequeñas vesículas que contienen en particular cannabinoides, terpenos y flavonoides: es gracias a ellos que puedes beneficiarte de los efectos y aromas del cannabis legal. .
¿Qué es el aceite de CBD y cómo se produce?

El aceite de CBD se extrae de la planta de cáñamo y se compone principalmente de cannabidiol, un compuesto no psicoactivo. Se produce utilizando varios métodos, como la extracción con CO2, que conserva la pureza del CBD.
¿El aceite de CBD es legal en mi país?

La legalidad del aceite de CBD varía según el país y puede depender de factores como el contenido de THC. Es mejor verificar las leyes locales para asegurarse de que cumple con las regulaciones en su área. En España debe provenir de semillas certificadas, productores certificados y con THC inferior a 0,3%.
¿Qué investigaciones respaldan el uso del aceite de CBD para condiciones médicas específicas?

La investigación sobre el aceite de CBD está en curso, y algunos estudios respaldan su uso en condiciones como la epilepsia, estrés, dolores y la ansiedad. Sin embargo, se necesita más investigación para comprender plenamente su eficacia en otras áreas. Si te interesa, aquí. tedejo un artículo muy interesante de la Universidad de Hardvard sobre los beneficios del CBD según la ciencia.
¿Cómo se diferencia el aceite de CBD de otros productos de cannabis o cáñamo?

El aceite de CBD se diferencia de otros productos de cannabis o cáñamo por su concentración de cannabidiol, y no contiene niveles significativos de THC. A diferencia del aceite de cáñamo, el aceite de CBD se extrae para contener altas concentraciones de CBD, mientras que el aceite de cáñamo se deriva de las semillas y tiene una composición diferente. En CBDACASA tenemos CBD de la más alta calidad, orgánico y algunas marcas incluso también, ecológico.
¿El aceite de CBD tiene efectos secundarios o interacciones con otros medicamentos?

El aceite de CBD es generalmente bien tolerado, pero puede tener efectos secundarios como fatiga o diarrea en algunas personas. Si está tomando otros medicamentos, consulte con un médico para evitar posibles interacciones. Si lo desea, tenemos un especialista que puede consultar.